Best Adult Store — Nancy's Nook
Second Place: Spencer's
We can't really name many of the specific adult items that you can get at Nancy's Nook, but you know what we're talking about here. Let's just say that Nancy's is your one stop for, uh, toys, lingerie, novelties and other stuff for grownups who love each other very much.
Honorable Mention: This Is It, Sugar And Spice
Best Alternative Clothing — Loose Lucy's Columbia
Second Place: Sid & Nancy
Loose Lucy's has been keeping the city and its grooviest residents awash in tie dye and Nag Champa incense for nearly 30 years, and remains at the top of the game as Columbia's alternative clothing spot. The vibe in there never changes, and that's a good thing, for their vibes are the chillest around, man.
Honorable Mention: Pannerpete Vintage
Best Antique Store — ReFind
Second Place: Old Mill Antique Mall
Antique stores aren't hard to find in the greater Columbia area, but to find the best antiques around, that requires finding the best antique store. That would be ReFind, where the goods are styled in such an eye-catching and fashionable way it's hard to not walk away with everything in this Elgin boutique.
Honorable Mention: Little Mountain Unlimited, Spring Valley Antique Mall
[Online copy corrected.]
Best Bakery — Tiffany's Sweets, Eats & Meeting Place
Second Place: Ally & Eloise Bakeshop
Everyone's eyes are bigger than their stomachs upon seeing the dazzling display case of baked goods at Tiffany's. Macarons, petit fours, oversized chocolate chip cookies, uniquely decorated cakes and more overwhelm and delight while waiting in line to make a selection. Whether it's an after-lunch treat or a box of goodies on the go, Tiffany's bakery is tops in town.
Honorable Mention: Silver Spoon Bake Shop, Buttercream Dreams
Best Beer Store — Green's Beverage Warehouse
Second Place: WECO Bottle and Biergarten
If there's booze in it, it can be found at Green's Beverage Warehouse, the choice for booze buying in Columbia for many years. Their selection of beer, wine, liquor and drinking accessories is unrivaled between their three convenient locations throughout the greater Columbia metropolitan area.
Honorable Mention: Craft And Draft, Morganelli's
Best Bridal Store — David's Bridal
Second Place: Jo-Lin's Bridal & Formal Wear
Yes, David's Bridal can handle wedding dresses and bridesmaid's dresses, but did you know they can also take care of wedding gifts and décor, bachelorette party supplies, jewelry, shoes and accessories? They're your one-stop bridal shop.
Honorable Mentions: Evelyn's Bridal, New York Bride & Groom Of Columbia
Best Butcher Shop — Ole Timey Meats
Second Place: New York Butcher Shoppe
With locations on Rosewood Drive, in Northeast Columbia and out in Camden, and emphasizing sustainability, family farms and quality, Ole Timey Meats (not to be confused with Ole Timey Meat Market, a different SC chain with locations in the Midlands) is the go-to butcher shop for many folks in the Midlands.
Honorable Mention: The Royal Butcher
Best Children's Clothing — Once Upon A Child
Second Place: Duck Duck Goose
Look, you know your kids are gonna get something sticky on their clothes or toys, so why not go the sensible route and head over to Once Upon A Child for gently used children's clothing, shoes and toys. It's all clean and safe, and it won't break the bank.
Honorable Mention: The Children's Place, James & Eloise Fine Children's Boutique
Best Consignment Shop — Once Upon A Child
Second Place: Revente
If you've got children's clothes, shoes or toys that it's time to get rid of, Once Upon A Child can take them off your hands and pass them along to other families. It's the best case scenario for your gently used kids' stuff.
Honorable Mention: Roundabouts Consignments, Sid & Nancy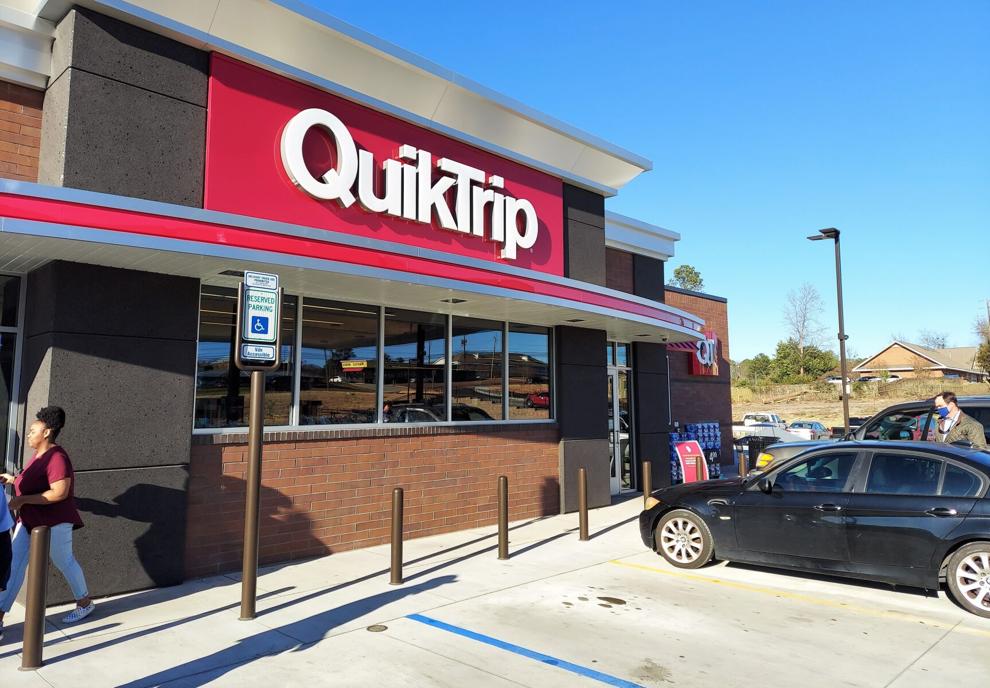 Best Convenience Store — QuikTrip
Second Place: Murphy Express
They're clean, they've got a great selection, the service is fast and friendly, and the staff does that crazy thing where they can ring up two people at the same time. QuikTrip has got the edge when it comes to convenience stores.
Honorable Mention: Shiv Food Mart
Best Cycle Shop — Outspokin' Bicycles
Second Place: Cycle Center
As Columbia becomes more bike-friendly, more Columbians need bicycles, accessories and bike repair, so they turn to Outspokin' Bicycles for all of those needs. Whether you're a first-time pedaler, or need no introduction to the cycle life, the people here will steer you in the right direction and might just let you in on a great new place to bike you never knew existed.
Honorable Mention: Dialed Bicycles Repair & Service, Summit Cycles
Best Furniture Store — Whit-Ash Furnishings
Second Place: Strobler Home Furnishings
Need some new furniture for your living room, home office or bedroom? Whit-Ash Furnishings has stylish selections and new items arriving every day. They'll get your home set up right and they deliver, too.
Honorable Mention: Marty Rae's Of Lexington, Copper Barn Furniture
Best Gamecock Store — Miss Cocky
Second Place: Addam's University Bookstore at USC
Get ready for gameday in style with Miss Cocky's large selection of Gamecock-related tops, bottoms, jumpsuits, rompers, activewear, outerwear, intimates and more. They've even got kids clothing to get your children started on the right path to Gamecock fandom.
Honorable Mention: Gamecock Traditions, Barefoot Campus Outfitter
Best Gaming Store — Firefly Toys & Games
Second Place: GameStop
Whether you consider yourself a gamer, a nerd, a member of "fan culture" or you count yourself separate from such things, Firefly is worth checking out. The cavernous space has tons of collectibles and clothes, an ample area for table-top gaming, and an awesome arcade with one of the Columbia area's most impressive collections of pinball machines (and nifty screens above them to let your friends watch you go for that high score).
Honorable Mention: The Side Deck – Gaming Café, Scratch N Spin
Best Gift Shop — Uptown Gifts on Main
Second Place: Gibson's
Even under new ownership, Uptown remains the premiere place in the Midlands to get unique gifts. The shop has held on to and expanded their selection of upscale, affordable, interesting and often SC-centric gifts perfect for any occasion from baby showers to retirement parties and anything in between.
Honorable Mention: A Little Happy, The Shoppes on Main
Best Gun Shop — Palmetto State Armory
Second Place: Shooter's Choice
Pretty much everyone in the Midlands is familiar with the bombastic billboards Palmetto State Armory displays around the holidays and that kind of brand definitely helps them here. Offering gun and ammo sales, a shooting range and the opportunity to shoot machine guns, PSA offers a high-end and complete gun buying experience.
Honorable Mention: Amick's Guns
Best Hardware Store — Lowe's Home Improvement
Second Place: Ace Hardware Three Fountains
Whether you actually know how to do the project or not, Lowe's has the supplies for you to get the job done or botch it horribly and have to call a repair man. Plumbing, lumber, fixtures, kitchenware, it's all there for you to explore.
Honorable Mention: Boland's Ace, The Home Depot
Best Jewelry Store — Sylvan's Jewelers
Second Place: Moseley's Diamond Showcase
"Fancy," "unpretentious" and "extremely knowledgeable" are all perfect descriptors for Sylvan's Jewelers. Whether you need a Rolex repaired or it's time to look for an engagement ring, they'll be on the other side of the glass case to help with any shiny, sparkling needs at their Main Street location.
Honorable Mention: Unforgettable Fine Jewelry, Dems Fine Jewelers
Best Liquor Store — Green's Beverage Warehouse
Second Place: Morganelli's
There is no better combination of wide selection and competitive pricing than Green's when it comes to buying liquor in the Midlands. Whether you're after a fine whiskey or a budget-friendly gin, or most anything around and in between, they have you covered at three convenient locations.
Honorable Mention: Total Wine & More, Bottles Beverage Superstore
Best Marine Store — West Marine
Second Place: Carolina Inboard
Good grief, does West Marine have a lot of stuff to make your day on the water go perfectly. They've got everything from boats to electronic navigation tools to fishing gear to water sports accessories to men's and women's apparel, all in one place.
Best Men's Clothing: Granger Owings
Second Place: Belk
If you're a man and you need clothing, Granger Owings has custom suits and sport coats, business attire, sportswear, weekend wear and collegiate apparel. And you can throw in a pair of dress or casual shoes while you're there, too.
Honorable Mention: Brittons of Columbia, Tux on Trux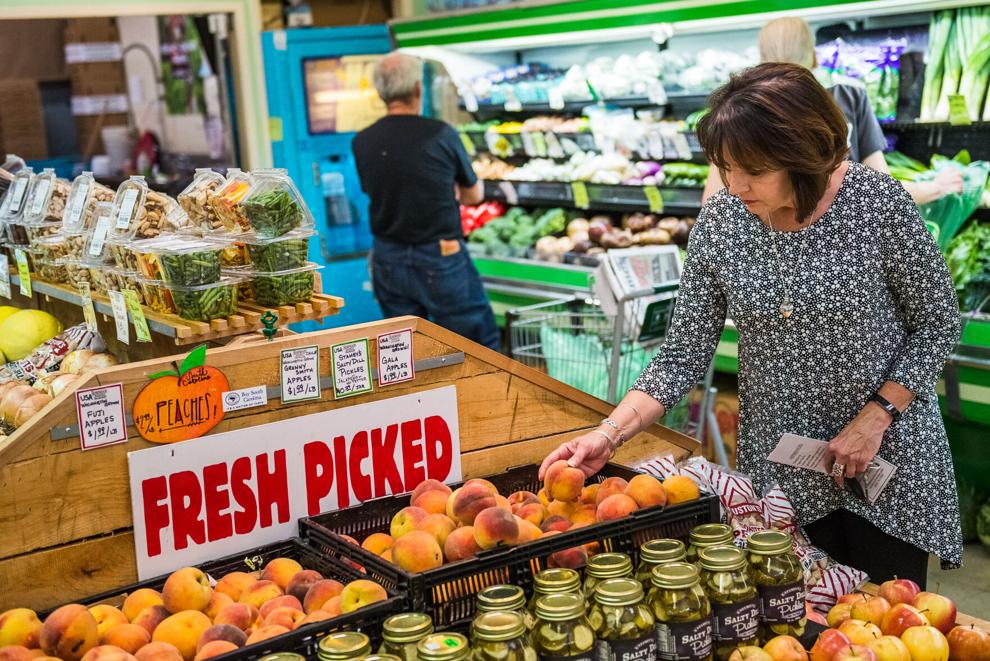 Best Natural Food Store — Rosewood Market & Deli
Second Place: Whole Foods Market
It just feels natural to have the long-running Rosewood Market & Deli continue to reign as the best natural food store. Its footprint may be small, but the selection of organic foods, hard-to-find ingredients, and wholesome products for your body, inside and out, is unrivaled.
Honorable Mention: 14 Carrot Whole Foods, Earth Fare
Best Place for Fresh Produce — Soda City Market
Second Place: South Carolina State Farmers Market
Buying fresh produce feels good, and to do it in the fresh air of the Soda City Market feels even better. There are several options along Main Street on Saturday mornings for a variety of seasonal fruits and veggies, and the best part is you know they're all local to the region. So stuff your bag or box full of those tasty squashes, tomatoes and peaches.
Honorable Mention: Cayce Farmer's Market, Publix, Rosewood Market & Deli
Best Place To Buy CBD Products — Charlotte CBD at Five Points
Second Place: Rosewood Market & Deli
Need to take the edge off with some edibles, oils, Delta 8 or vape? Charlotte CBD at Five Points has got all of that earthy goodness in stock. Heck, they even have CBD-related treats for your pet, which is good because your cat is acting weird.
Honorable Mention: Your CBD Store – Lexington, CBD Farmacy Of Columbia, Garner's Natural Life
Best Place to Buy Comic Books — Heroes & Dragons
Second Place: Scratch N Spin
Columbia is lucky to have a comic book store, let alone one as robustly stocked as Heroes & Dragons. With rows upon rows of comic books featuring heroes, dragons and super-powered creatures of all types, it's easy to spend hours lost in the fantasy. In addition to the comic books, they also carry a vast selection of collectibles and comic-book-related paraphernalia because the fantasy world in there is much better than the reality outside.
Honorable Mention: 2nd & Charles, Cosmic Rays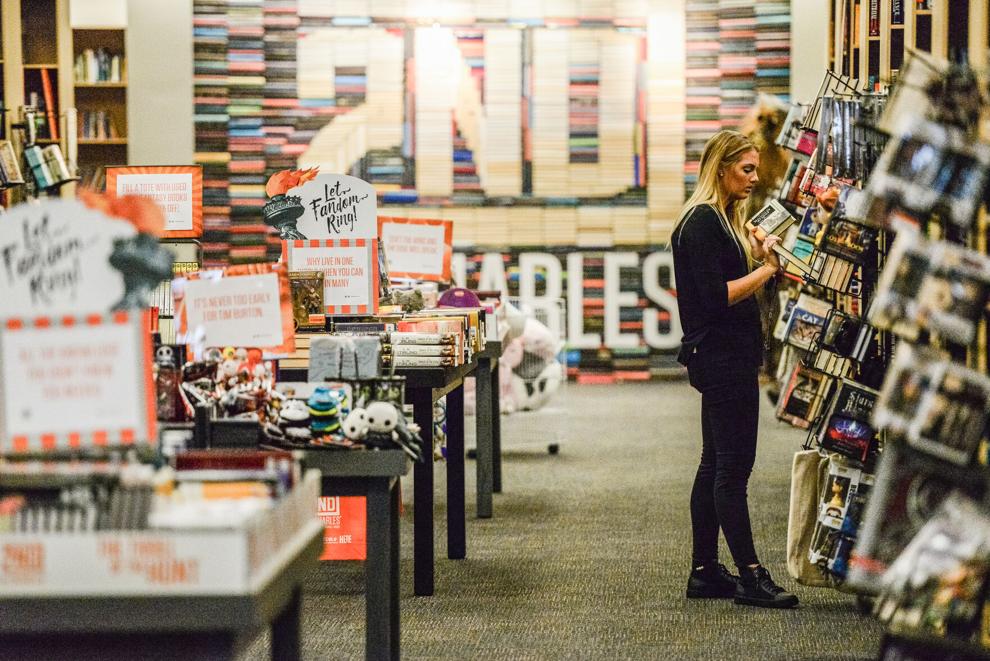 Best Place to Buy Used Books — 2nd & Charles
Second Place: Ed's Editions
Physical media has its place, and some people embrace it steadfastly, which is why places like 2nd & Charles are important. The multimedia store is the best for used books of all stripes, but they also have toys, memorabilia, CDs, records, games and more. Buy and sell used books here, and get a store credit for any books sold back to them, and parlay that into more books for yourself.
Honorable Mention: Odd Bird Books
Best Place To Buy Used/Vintage Musical Instruments — The Music Store
Second Place: Guitar Center
Rather than shell out big bucks for a new instrument, why not check out the used and vintage inventory at The Music Store? They've got electric and acoustic guitars, amps, basses, pedals, drums and more. And that's before you get to their groovy vintage collection of mandocellos, ukuleles and the like.
Honorable Mention: musicianssupply LESSONS and GEAR
Best Pottery Studio — Mad Platter
Second Place: State of the Art Gallery and Pottery Studio
One of Columbia's original pottery studios is its best, and that's Mad Platter, where you can spend an afternoon glazing an assortment of pottery items to your exact desires. It's a popular destination for a group activity for both children, adults, and both at the same time. Find a good time and creative outlet at its location on Millwood Avenue.
Honorable Mention: Southern Pottery Studio
Best Shopping District — Devine Street
Second Place: Columbiana Centre
If one wants to feel fancy around here, one should go shopping on Devine Street. The stretch just up from Five Points is home to several chic boutiques, as well as some fine restaurants and bars to enjoy when you're taking a break from the retail therapy.
Honorable Mention: Five Points, Main Street District
Best Smoke Shop — Planet Vapor
Second Place: Purple Haze Smoke Shop
If you prefer your tabacky to be non-wacky, Planet Vapor is the place to go. They've got vapes, e-cigarettes, hookahs and all the nifty accessories you'll need to burn one right.
Honorable Mention: High Life Smoke Shop Columbia, Jay's Vape & Wellness Center
Best Sporting Goods Store — Academy Sports & Outdoors
Second Place: Todd & Moore
If, for some strange reason, you need a football, some hand weights, a new pair of running shoes and some gym clothes, we're not sure what you're trying to do. But we do know that you can get all of that and more at Academy.
Honorable Mention: DICK's Sporting Goods, Sportsman's Warehouse
Best Thrift Store — Goodwill
Runner-Up: Hidden Treasures Thrift Store
Others may come and go, but when it comes to finding the best gently used clothing, housewares or just about anything else, Goodwill still reigns supreme. Their selection and name recognition are still the gold standard in the thrifting world.
Honorable Mention: Oliver Gospel Thrift Store, Palmetto Thrift
Best Vaping Store — Planet Vapor
Second Place: Jay's Vape & Wellness Center
Look, the store is called Planet Vapor. What better place is there to go for your flavorful vape and vape accessory needs?
Honorable Mention: Essential Vapors & CBD
Best Wine Store — Total Wine & More
Second Place: The Gourmet Shop
At Total Wine & More it's all about the grapes. They've got more than 8,000 kinds of wine, and their friendly and knowledgeable staff can help you pick the right bottles for your party or just a quiet dinner. They also offer classes and tastings to take you from novice to in-the-know when it comes to wines.
Honorable Mentions: Morganelli's, The Vino Garage
Best Women's Clothing — Belk
Second Place: JAAS Boutique
Though the department store has undergone many changes in the decades it's been in Columbia, just about everyone can pull up a memory of shopping at Belk at some point in their lives, whether it was for a prom dress or back-to-school.
Honorable Mention: Scout & Molly's; Pink Sorbet, a Lilly Pulitzer Signature Store